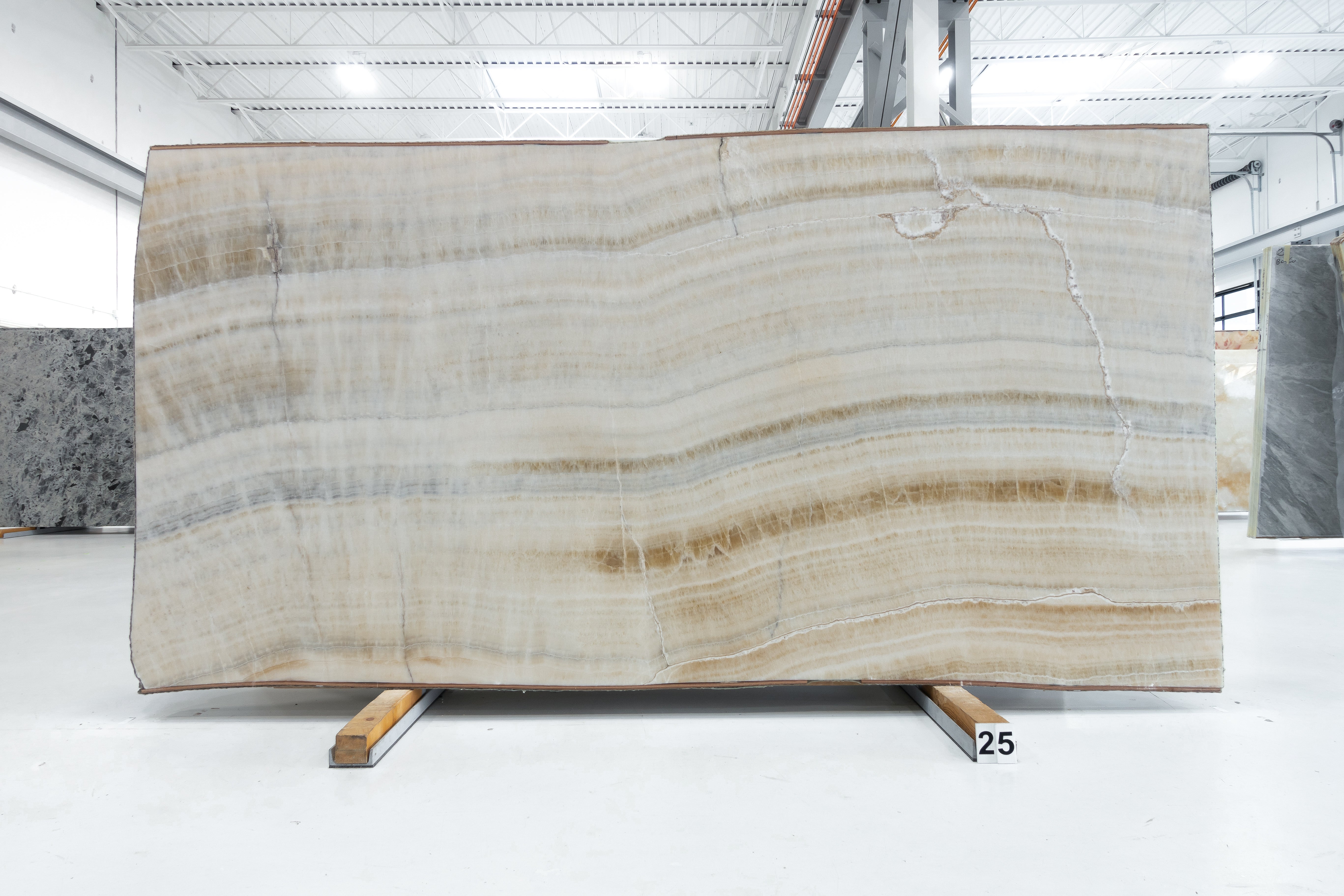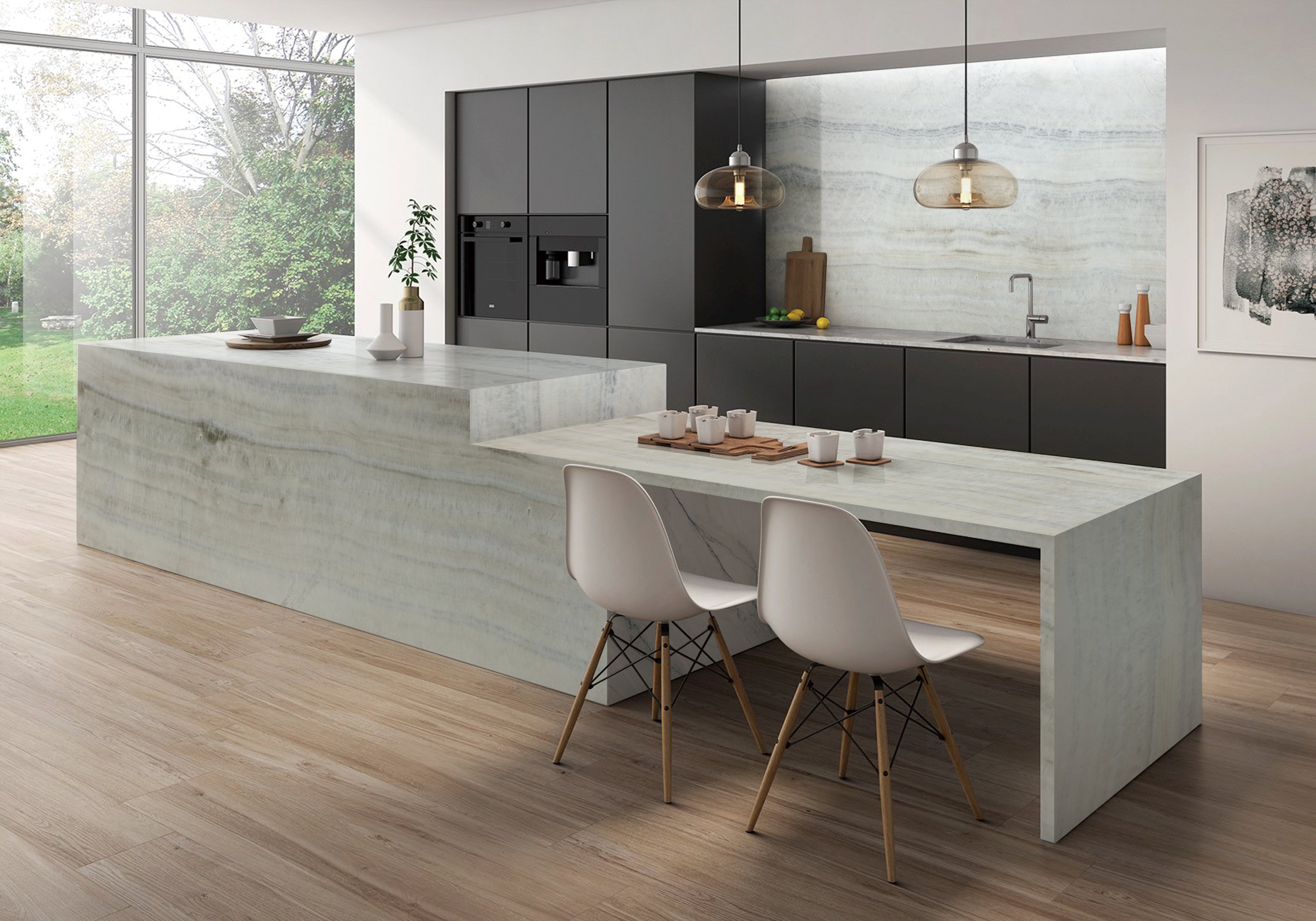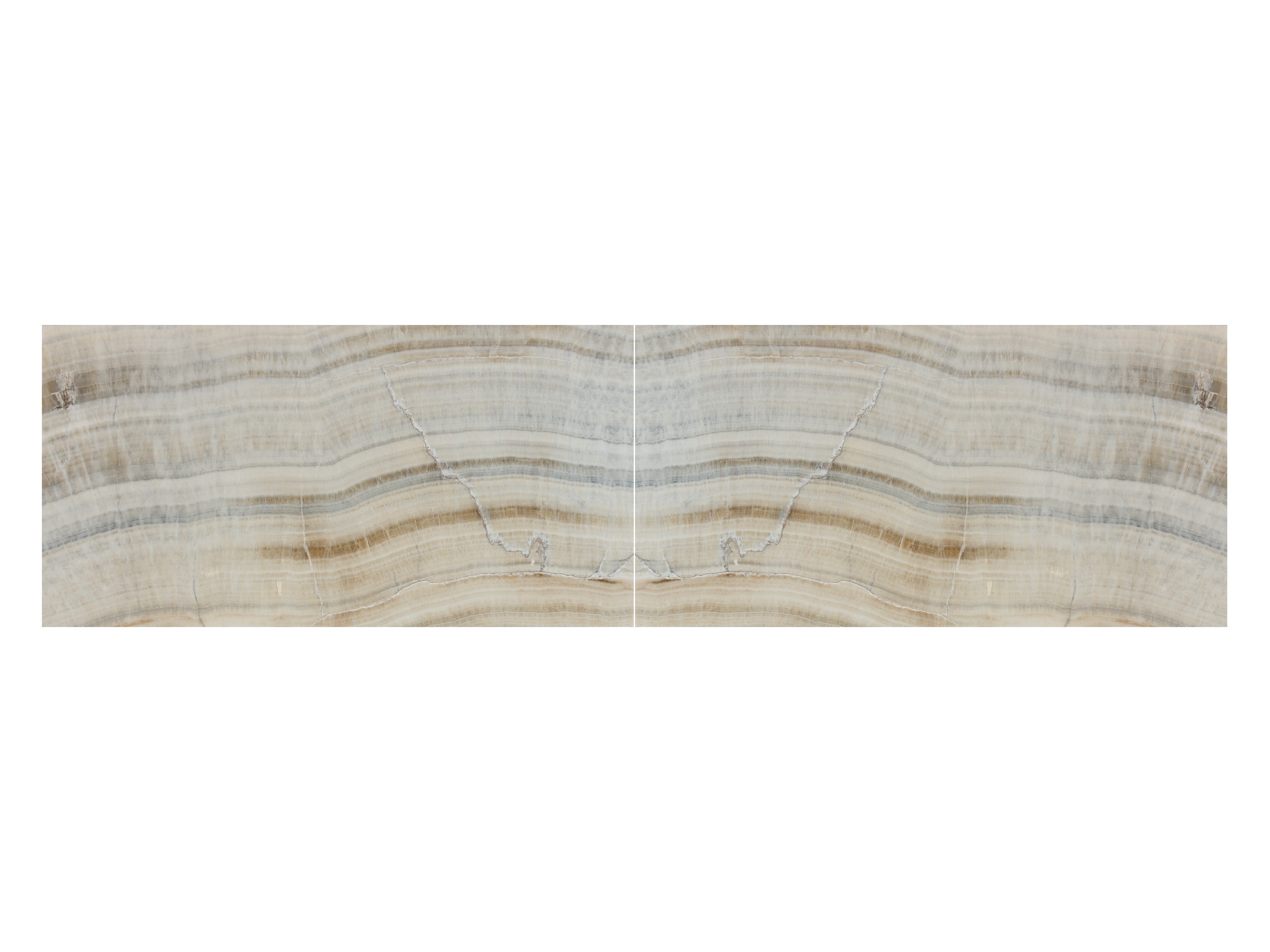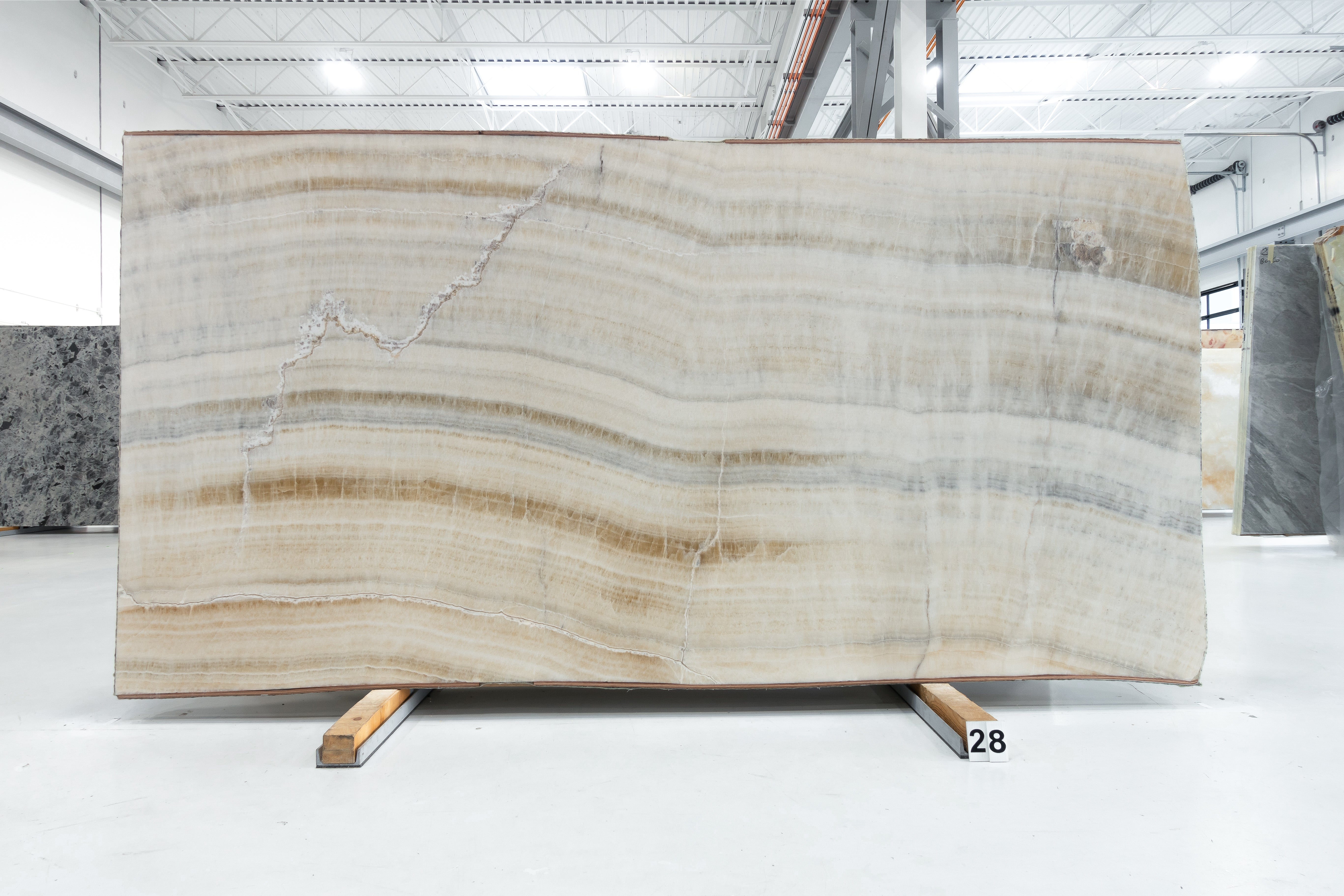 GREY ONYX 2CM
---
Grey Onyx is a unique and captivating natural stone with an intriguing colour scheme and translucency. Grey Onyx features a cool and sophisticated greyish hue with horizontal veins.
Sale price

$3,330.00 USD
Regular price
(/)
Durability
Protect your Stone

There are 3 options to protect your onyx and preserve its beautiful aesthetic by minimizing staining and etching or even completely eliminating those issues altogether.

Natural Stone Sealer

The most common protection option for onyx and other natural stones - sealers increase the stain

 

resistance

 

of your onyx
Natural Stone sealers do not

 

minimize the possibility of etching onyx
Each Natural Stone sealer is different and has varying porosity and maintenance. Please refer to your stone fabricator for information on the specific sealer that was used for your project 
It is important to remember that natural stone sealer

 

does not make onyx stain proof

TuffSkin Surface Protection

A step up in protection for your onyx - TuffSkin is a physical laminate film that prevents liquids from coming in contact with your onyx
Prevents Staining
Prevents Etching
Available in polished and honed finishes
1-5 year expected lifetime
This protection option will make your onyx stain and etch proof.
For more information, please

 

contact us.

MORE AntiEtch

A step up in protection for your onyx and a less noticeable option - this liquid solution forms a durable, ultra-thin coating that prevents stains and acid etches from damaging your onyx 
Prevents Staining
Prevents Etching
10 year expected lifetime
Available in polished and honed finishes
This protection option

 

will make your onyx stain and etch proof
For more information, please

 

contact us.
Care and Maintenance

Onyx is a beautiful natural stone that is delicate and requires proper care and maintenance to keep it looking its best. By following these care and maintenance tips, you can help ensure that your onyx surfaces remain beautiful for years to come.

 

Clean Up Spills Immediately: Onyx is a porous material, which means that it can be stained easily. To prevent stains, it is important to wipe up any spills immediately with a soft cloth.
Use a pH-Neutral Cleaner: Harsh cleaners, such as bleach or vinegar, can damage onyx. Instead, use a pH-neutral cleaner that is specifically designed for onyx.
Avoid Acidic or Abrasive Cleaners: Acidic cleaners, such as lemon juice or vinegar, can etch the surface of onyx, while abrasive cleaners can scratch it. To prevent damage, only use cleaners that are safe for onyx.
Use Coasters and Placemats: To prevent scratches and etching, use coasters and placemats under glasses, plates, and other items.
Avoid Placing Hot Items Directly on the Onyx: onyx can be sensitive to heat, so it is important to use trivets or other protective surfaces when placing hot items on it.
Choose options